An instant and exact way to identify pipe sizes! The PipeSizer™ (Model PS-7A) is lightweight, compact, and easily fits into your toolbox. Field tested. Patented. Durable, stainless steel construction.
Benefits:
• Saves time and effort!
• Simple and easy-to-use
• Quick and accurate results every time!
• Works where other methods cannot
• Can also be used as a drilling template

Only $12.95
Plus S&H and any applicable taxes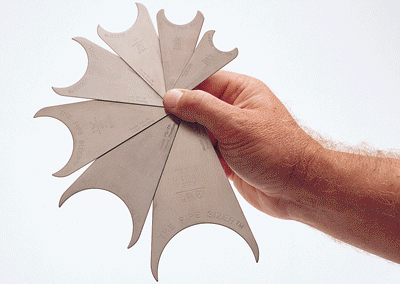 Designed to work with ABS, PVC, Brass and Steel pipe.
Measures 7 different sizes:
(½" - ¾" - 1" - 1¼" - 1½" - 2" - 2½")
* Optional premium leather carrying case available for an additional cost.